Meet our Human Resources Team
Jiselle Perez, Director of Human Resources

Silvia Rondon, Human Resources Business Partner
Peter Velazquez, Human Resources Business Partner
Peter has been with Bean Automotive Group since January 2018, and is one of our Human Resource Business Partner. Peter assist our team in recruiting and hiring. He previously served an active tour of duty in the United States Navy and later obtained a Bachelor of Arts Degree in Philosophy and Master of Science in Human Resource Management from Florida International University. He is currently an active member of the Society for Human Resource Management (SHRM).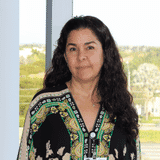 Addilena Torres, Human Resources Specialist
Addilena is one of our Human Resources Specialist and has been a part of our Human Resources team since October 2018. Before coming to Bean Automotive Group, Addilena was the Marketing and Sales Director for a non-profit organization and prior to that, she worked for The Coca-Cola Company as Sales & Marketing Information Analyst and Trade Research Specialist. Addilena has a degree in Business Administration.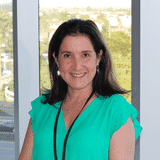 Jeannette Gomez, Human Resources Specialist
Jeannette has been with Bean Automotive Group for over six years. She is one of our Human Resources Specialist and helps with onboarding, recruiting, background checks, employment verification and much more. She started her career in as a cashier in West Kendall Toyota and since then has grown and moved up.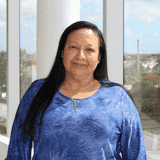 Carmen Martinez, Payroll Administrator
Carmen has been with Bean Automotive Group since September 2013 and is our Payroll Administrator. She has over 26 years of experience with an Associate's degree in Business Administration and a College Credit Certificate for Budget Specialist from Miami Dade College. She is currently working on her Bachelors degree in Supervision and Management with an Accounting concentration at Miami Dade College. Whenever employees have questions about their paychecks and taxes, Carmen is there for assistance.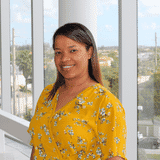 Sugerys M. Batista, Payroll Specialist
Sugerys has been working with Bean Automotive Group since June 2018, as a Payroll specialist. She has a Human Resources Management Certificate from the University of Miami and over five years of experience working in Human Resources. She is currently in college working on her Business Administration with a concentration in Human Resources degree.