Meet our Human Resources Team
ALL IN: Investing in our team
Investing in our associates and inspiring them to grow. Take your first step and meet the Bean Automotive HR team that makes it happen.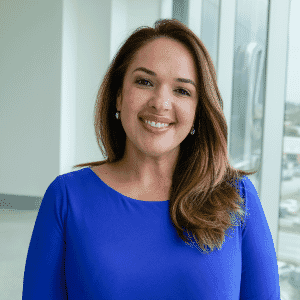 Jiselle Perez
Director of Human Resources
Jiselle Perez is the Human Resources Director for the Bean Automotive Group. She is an accomplished Human Resources Executive with over 19 years of HR leadership experience. In her role, Jiselle leads an HR operation that acts as stewards of the Bean Automotive Group culture and engages a diverse workforce of more than 750 associates. She is responsible for developing and guiding the Bean Automotive Group's talent management philosophy, as well as articulating the organization's strategy for acquiring, developing, rewarding and retaining the best talent.
Prior to joining the Bean Automotive Group, Jiselle held several corporate HRM leadership roles within the GSA, non-profit and legal sectors. She earned her Bachelors Degree in Business Administration with a concentration in Human Resources Management from Barry University in Miami, FL. She is also a certified Franklin Covey trainer in The 7 Habits of Highly Effective People Foundations Series™ as well as in The 7 Habits of Highly Effective People Signature Series™.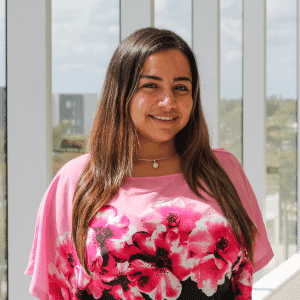 Silvia Rondon
Human Resources Manager
Silvia Rondon has been working with Bean Automotive Group since January 2018 as a Human Resources Business Partner. She has a Master's degree in Human Resources Management from Florida International University and has over 11 years of experience in the working in both the public and private sectors of Human Resources.
Throughout her tenure at Bean Auto, Silvia has been a strategic partner in developing and implementing talent acquisition strategies to enhance the Bean Automotive Group human capital and their career path opportunities. She currently oversees the onboarding process for all of the new talent and their path to a successful future. Silvia is an active member of the Society for Human Resource Management (SHRM) and loves helping candidates who are eager to grow.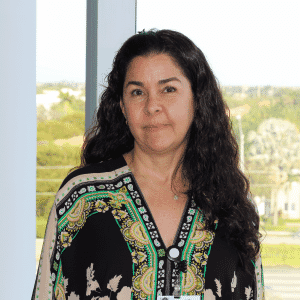 Addilena Torres
Human Resources Generalist
Addilena is one of our Human Resources Specialist and has been a part of our Human Resources team since October 2018. Before coming to Bean Automotive Group, Addilena was the Marketing and Sales Director for a non-profit organization and prior to that, she worked for The Coca-Cola Company as Sales & Marketing Information Analyst and Trade Research Specialist. Addilena has a degree in Business Administration.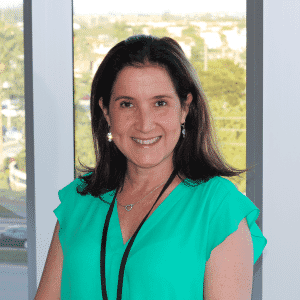 Jeannette Gomez
Human Resources Generalist
Jeannette has been in the automotive industry for over 20 years with experience in fixed operations, compensation, and human resources departments. She joined Bean Automotive Group in June of 2015 and is a Human Resources Generalist. She is responsible for the full-spectrum of human resources accountabilities for Kendall Toyota and Lexus of Kendall. Jeannette is passionate about the opportunity to lend a helping hand to others, particularly assisting Bean Automotive associates in fulfilling their career ambitions and aspirations.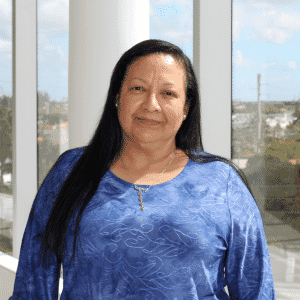 Carmen Martinez
Benefits & Payroll Administrator
Carmen has been with Bean Automotive Group since September 2013 and is our Payroll Administrator. She has over 26 years of experience with an Associate's degree in Business Administration and a College Credit Certificate for Budget Specialist from Miami Dade College. She is currently working on her Bachelors degree in Supervision and Management with an Accounting concentration at Miami Dade College. Whenever employees have questions about their paychecks and taxes, Carmen is there for assistance.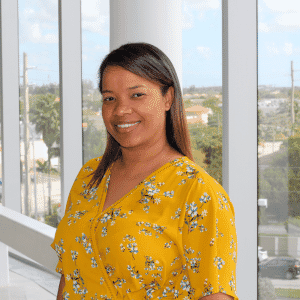 Sugerys M. Batista
Benefits & Payroll Specialist
Sugerys has been working with Bean Automotive Group since June 2018, as a Payroll specialist. She has a Human Resources Management Certificate from the University of Miami and over five years of experience working in Human Resources. She is currently in college working on her Business Administration with a concentration in Human Resources degree.
Bean Automotive Group is recognized as one of South Florida's Best Places to Work.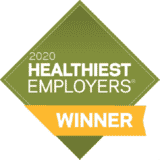 2020 Healthiest 100 Workplaces in America
Healthiest Employers® has named Bean Automotive Group one of the Healthiest 100 Workplaces in America. Ranking number 33 in the list, Bean Auto continues to work hard investing in the well-being of it's employees even in the face of a global pandemic.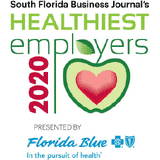 2020 Healthiest Employers by the South Florida Business Journal
We're honored to be once again, for a third time in a row, named Healthiest Employer by the South Florida Business Journal. Our health initiatives such as Tune-Up Your Health have truly transformed our corporate identity and we're thankful to our employees for their commitment to each other.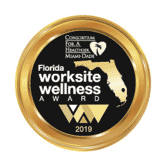 2019 Florida Worksite Wellness Awards
The Florida Department of Health in Miami-Dade County's Consortium for a Healthier Miami-Dade awards Bean Automotive Group the Florida Worksite Wellness Award for it's commitment to employee wellness and positive health outcomes.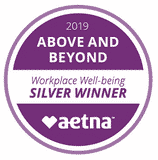 Aetna Workplace Well-Being Awards 2019
The Aetna Workplace Well-Being Awards recognizes Bean Automotive Group as a company that goes above and beyond to encourage health and wellness among employees.
Learn more about Bean Automotive Health and Wellness programs.