About Us
Our journey started in 1969 with a little car dealership on US1.
We were ALL IN.
Founded with a commitment to deliver on every customer expectation, one customer at a time. That was simple enough. Sometimes the best plans are. Simple doesn't necessarily mean easy though. We knew we would need to raise the bar on the customer experience to get to where we are today.
We know there is something special about our cars and the people who drive them.
We'd like to think there is something special about our company. We are driven to be the leading automotive group serving our customers, associates and community. And while we boast accolades for as long as we can remember, sales volume does not define us. We appreciate every minute and are thankful for every opportunity, delivering on our promise to each and every customer.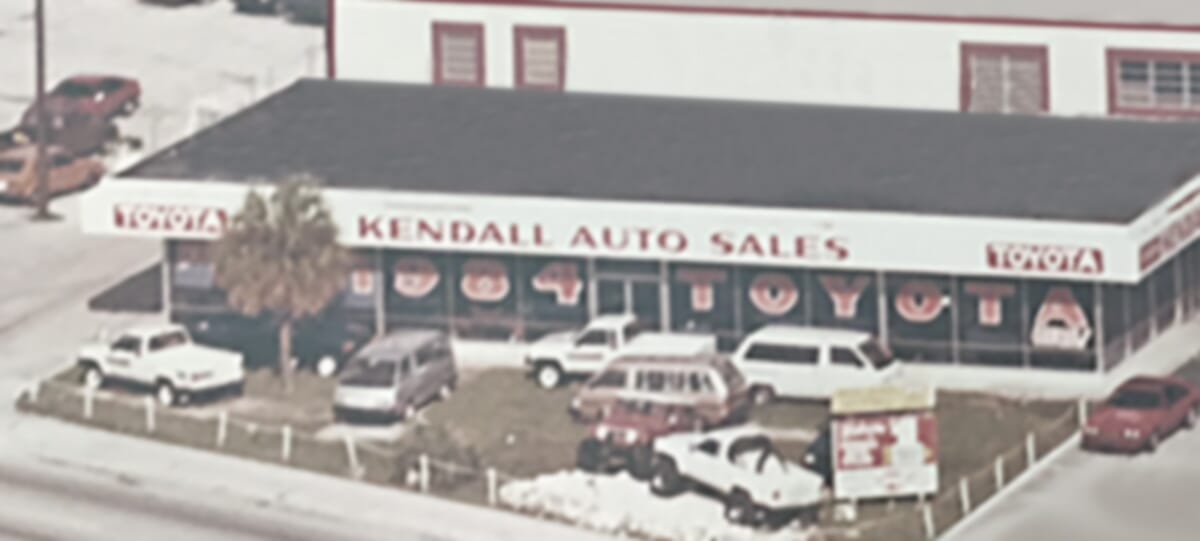 RESPECT
It starts with respect, our core principle. Without it we have nothing. Listen closely to the customer's needs and always value their time. It also means to treat each associate with that same level of respect.
TRUST
Speak the truth and keep your promise. Truth and transparency are not optional equipment. They are standard in everything we do. The integrity of our employees is equally paramount to the success of our business and our customer experience.
LEADERSHIP
Our leaders set the example and maintain the highest standards throughout our organization. Our goal as leaders is to ensure that each associate has the training and tools to succeed at their highest level.
PASSION
We are passionate about what we do and it shows. When we are firing on all cylinders across the company, it's something special. We share that same passion with our customers.
ALL HERE. ALL ONE. ALL AT KENDALL.
We are passionate about our brands and it shows in our 4 locations: Kendall Toyota, West Kendall Toyota, Lexus of Kendall, and Lexus of West Kendall. You have many choices when buying or servicing a vehicle, but one thing is certain, we appreciate the opportunity you have given us. We will drive on, doing everything we can to meet your expectations. No matter which store you visit, we're all the same team, ready to deliver on our promise to each and every customer.