Another Bella's Ball for the Books!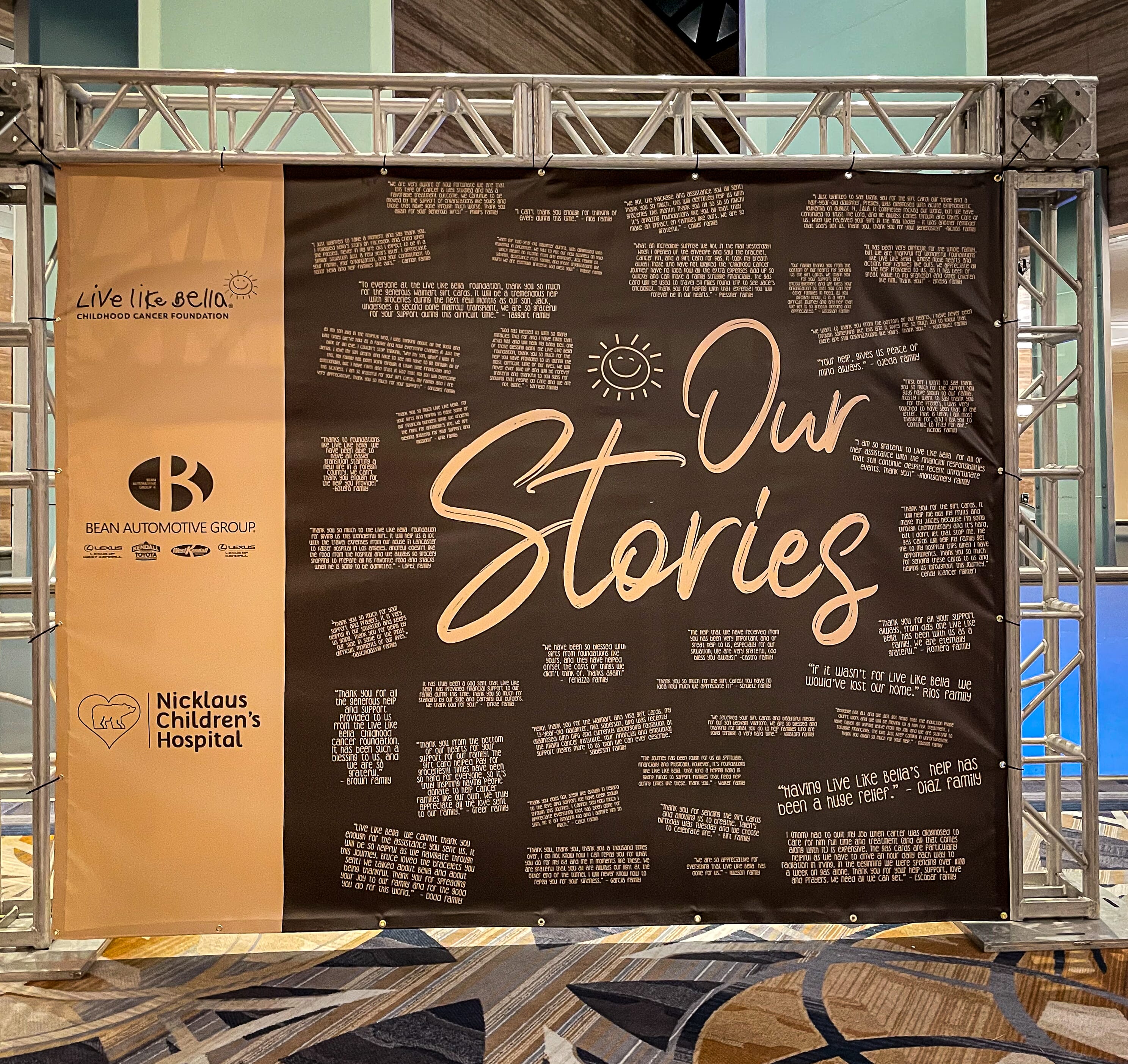 The highly anticipated annual Bella's Ball, a gala fundraiser to help support pediatric cancer research, took place on September 25th at the Intercontinental Downtown. It was an evening filled with support, smiles and of course, a little dancing. In true Bella fashion, the theme of the evening highlighted the stories and testimonies of other children battling cancer.
"If it wasn't for Live Like Bella, we would've lost our home," said the Rios family for their testimony featured on the large signage near the entrance to the ballrooms.
Another family's statement featured on the wall said "thanks to foundations like Live Like Bella, we have been able to have an easier transition starting a new life in a foreign country. We can't thank you enough for the help you have provided."
Inside, large planters decorated the dining room and all around the dance floor. A representation of hope and sustainability, as it may be openly interpreted.
Some children were in attendance with their parents, who spoke about raising awareness, funds and support for the fight against pediatric cancer.
As the diamond title sponsor, some of our BAG associates were spotted in attendance to show their support. This was our fourth year as proud Bella Believers. In BAG style, we look forward to facilitating the fight and continue making a difference.