Bean Automotive Group celebrates the 15th Annual Top Women Awards Ceremony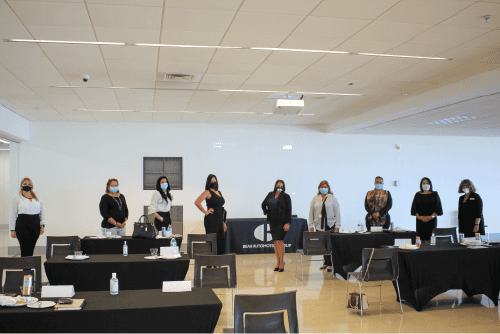 The Bean Automotive Group supports the 15th Annual Top Women Awards Ceremony. The virtual ceremony was held on September 9, 2020. The event honored the Top Women-Led Businesses in Florida. The Commonwealth Institute is a non-profit organization dedicated to advancing businesswomen in leadership positions in Florida and Massachusetts.
As a woman owned company, Bean Automotive Group is proud to support The Commonwealth Institute. We strongly believe in supporting the growth of women in our industry and providing them the tools they need. To help make the most of the virtual event, our Human Resource department brought together 15 female leaders from our company to attend the event. Attending this virtual event was an opportunity for us to share and learn from great female leaders who are changing and transforming their industries.
The panelist speakers at the virtual event were:
Dr. Leslie Baumann, CEO, Baumann Cosmetic and Research Institute
Jessica Browdy, Founder & President, J.Kelly Advisors
Leah Carpenter, CEO, Memorial Hospital West
Mindy Marques Gonzalez, President & Publisher, Miami Herald Media Company
As part of our vision to be the leading automotive group within our industry, we believe we must start by building high performing teams that empower and support programs that increase diversity at Bean Automotive Group.