Bean Automotive Group is named one of 2020 Healthiest Employers by the South Florida Business Journal.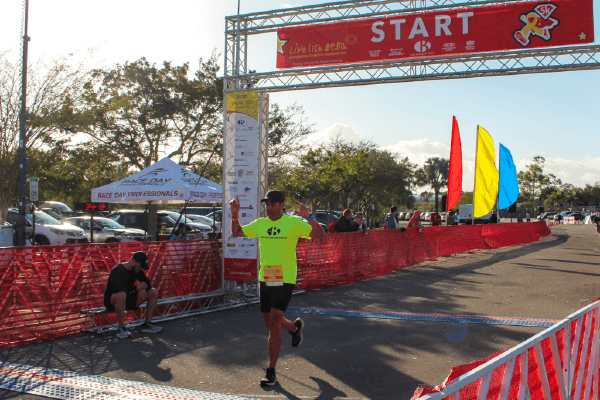 Every year, the South Florida Business Journal holds their annual South Florida Healthiest Employers program. Companies in Miami Dade, Broward, and Palm Beach Counties compete to see who the top healthiest companies are. The award honors and recognizes companies with policies and initiatives promoting health and well-being of their employees.  This year we're happy to announce that our company, Bean Automotive Group won second place in the South Florida Business Journal 2020 Healthiest Employer Awards. This is the third year in a row, our company has been named one of the Healthiest Employers in South Florida.
Five years ago, our company implemented the Tune Up Your Health initiative with the goal to better care for our associates. It all began when the Dealer Principal, Lori Bean, started a health journey and lost 60 pounds. She wanted to bring her healthy initiatives to everyone and therefore helped jumpstart a whole new corporate culture throughout the automotive group. Tune Up Your Health includes company events that support physical, mental, and financial wellness. 
Bean associates will often participate in friendly competitions that bring different departments together to compete. Two of the most popular challenges include the Olympic and Spartan Challenge. Employees will do abs, glutes, squats, lunges and cardio. Along with physical challenges, we also offer health screenings a couple of times a year to all our associates. These screenings provide associates with one-on-one coaching sessions on nutrition, diabetes, obesity, blood pressure, cholesterol, stress management, and mental health. 
As time has passed, more employees have joined the effort to live healthier lives and what started as a small group of employees has quickly turned into a 70% increase in employee participation. One of the main reasons why this program has been so successful is because our human resources department along with upper management and Lori Bean herself, care about the associates. 
"I'm very pleased to work with a leadership team [that] is very passionate about our associates, passionate about seeing our employees healthy and with a human resources department that also is equally as passionate, call them the invasion of the body snatchers. When they come out to do the health fairs, we go out into the tech bays, we go into the parts department, we go into the business development centers, into the executive offices and say, come on, you've got five minutes to invest in you," said Jiselle Perez, Human Resources Director, in an interview with CBT News.
Our Tune Up Your Health initiative has truly transformed our corporate identity and our community has noticed! Ranking second place in the South Florida Business Journal 2020 Healthiest Employer Awards shows our dedication to our employees and their well-being over the years, and we'll continue on this path for many years to come.