Bean Automotive Group charges up for a new challenge: BE305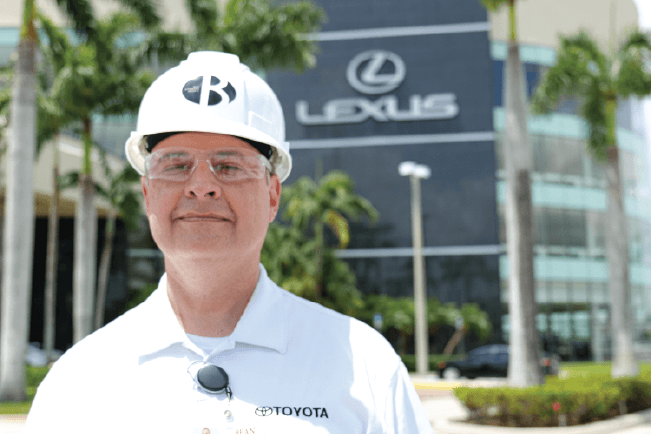 The Bean Automotive Group is taking part in the Miami-Dade County Building Efficiency 305 Challenge (BE305 Challenge). The program focuses on reducing operational costs by improving water and energy efficiency in existing private and public facilities countywide.
Buildings in Miami-Dade County account for 37% of the County's energy use and climate pollution with most buildings wasting 30% of their energy and water. The goal of the BE305 challenge is to reduce energy and water consumption by 20% in Miami-Dade County by 2026. The County's BE305 Program will provide free training to help building owners and managers lower operational costs, as well as, offer access to financial support and provide building code education. The challenge intends to free up business capital for more productive uses, stimulate growth for communities, and foster new business opportunities.
Here at Bean Automotive Group, we've been working on improving energy and water efficiency for almost four years. As part of our Green Bean initiative, Kendall Toyota, West Kendall Toyota, Lexus of Kendall, and Lexus of West Kendall use reclaimed water that is filtered and cleaned to minimize the waste of water. In all of our new construction buildings, we have installed UV resistant windows to help reduce heat and, in return, require less cooling. We have also installed high speed doors in all of our service centers to maintain cooled air from escaping, as well as LED lights in almost all of our facilities. In the start of 2020, we transitioned into a new dealer management system that provided us the ability to move towards paperless deals and service.
"A poorly operated car dealership can contribute to a lot of waste. We feel it is our social responsibility to help reduce some of this waste as the leading automotive group within our industry. We have already taken a lot of steps to be more eco friendly and energy efficient, and being a part of the BE305 Challenge is just another way to move forward," said John Alvarez, Procurement & Facilities Director at Bean Automotive Group.
Being more environmentally responsible has prepared Bean Automotive Group to take on the BE305 Challenge and lead the way as a building efficiency influencer.