Bean Automotive Group: One of the Top Women-Led Businesses in Florida.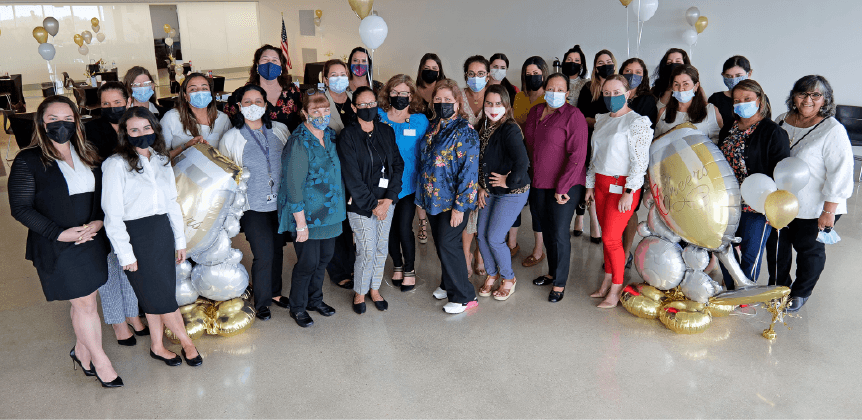 For a third consecutive year, Bean Automotive Group is proud to have Dealer Principal, Lori Bean recognized for the Top Women Award.
On Wednesday, May 12, the Bean Automotive Group was invited to attend The Commonwealth Institute (TCI) 16th Annual Top Women Virtual Awards. The virtual event honors Florida's Top 75 women-led for-profit organizations, non-profit organizations and the top 5 women-led startups. Our Dealer Principal, Lori Bean, ranked 14th place as one of the Top Women awardees.
Since 2013, Ms. Bean has been leading the Bean Automotive Group by encouraging employee engagement through the kaizen approach. The Japanese word "kaizen" translates into change for better or continuous improvements. It is a philosophy that encourages teamwork and values everyone's opinion. As one of the few female leaders in the male-dominated automotive industry, Ms. Bean demonstrates how valuable it is to have equal opportunities available in the workplace.
"We want our associates to share with us when something can be done better. We value their opinion and consider every suggestion because we are all working towards the same goal of improving our daily work," says Ms. Bean.
Being a part of the TCI 16th Annual Top Women's Award is one of the ways Bean Automotive supports the advancement of women. The Commonwealth Institute South Florida is a non-profit organization committed to advancing businesswomen in leadership positions in Florida. TCI offers a high level of networking and mentoring to fellow members through their events and programming. The luncheon introduces exceptional women and shares how Florida women are leading the way with a panel of honorees. This year, the panel speakers discussed topics about how to fund new businesses, the importance of diversity in the workforce, and the future of South Florida.
The panelist speakers were:
Lisa Bauer, President and CEO Starboard Cruise Services
Lilian Roberts, CEO of Xendoo
Christine Cauffield, LSF Health System
Christine Franklin, Cherokee Enterprises Inc.