Bean Automotive Group Lexus dealerships putt for a good cause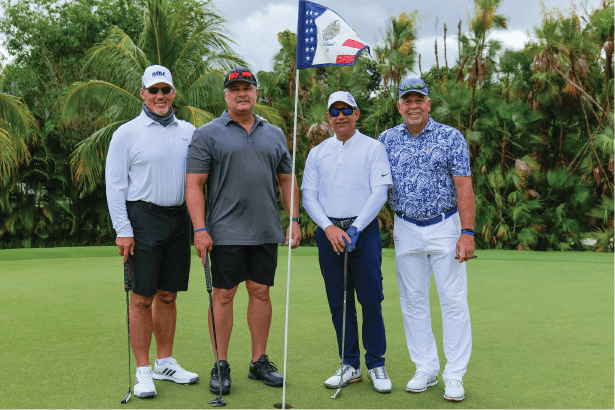 Bean Automotive Group represents Lexus of Kendall and Lexus of West Kendall as premier and hole-in-one sponsors in the annual Lexus Champions for Charity philanthropic golf tournament over the weekend.
On Saturday May 15th, Lexus Champions for Charity participated in the Thomas Rhodes III Memorial Golf Tournament at the Trump National Doral Golf Resort, on the 120-acre Golden Palms Course.
The tournament was hosted by the St. John Neuman's Men's Club, who collects and distributes thousands of dollars every year for hosts of ministries and parish directed needs.
Participants not only honor the virtues of competition, generosity and charity but also appreciate the qualities of balance, grace and precision, which aptly describe all Lexus automobiles.
This year, amateur tournament participants enjoyed a socially distanced afternoon with unique tee times and an opportunity to win a Lexus three-year-lease of a 2021 IS 350 Sport. Ladies tees were set at a minimum of 135 yards and the men's tees were set at a minimum of 165 yards. All hole-in-ones needed two witnesses, not including member's of their team.
Players also participated in a raffle for a chance to represent their charity in the annual Lexus Champions for Charity National Championship at Pebble Beach Resorts in December. The charities represented by the Top 10 Net Division and Top 5 Gross Division teams will divide a $100,000 purse, with the winning net team claiming $17,500 for its hometown charity.
The Thomas Rhodes III Memorial Golf Tournament is but one of 150 charitable organizations nationwide assisted by the Lexus of Champions for Charity Program.