If you like Lexus, The Miami Dolphins and employee discounts…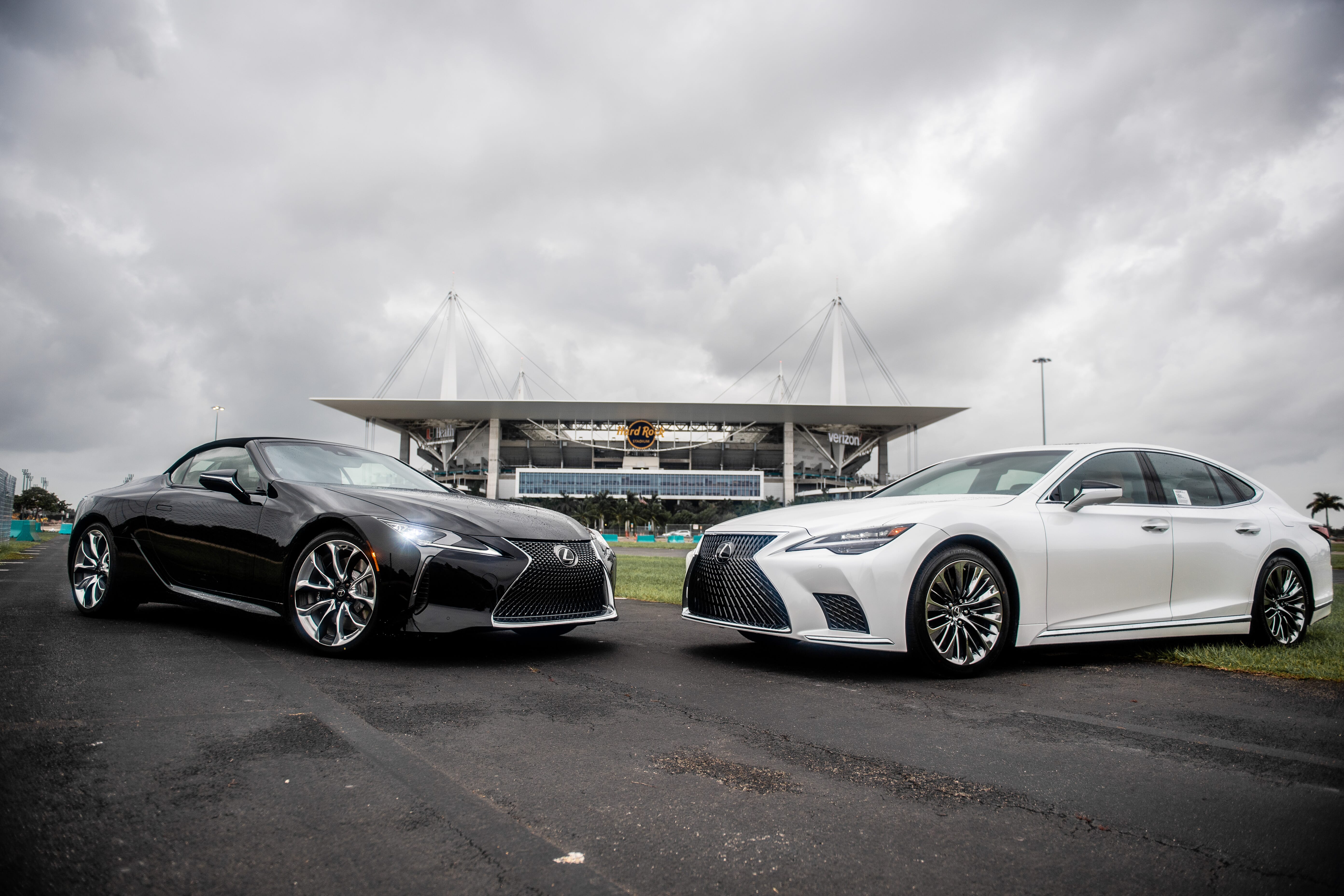 Lexus supports Dolphins Challenge Cancer (DCC) with a multi-year partnership! I'm sure BAG associates have already heard our brand is "at the forefront of luxury and entertainment," as Lexus was announced the official luxury vehicle of the Miami Dolphins and Hard Rock Stadium. "Lexus is a legacy brand, and we look forward to engaging our shared fans and broadening our community impact in authentic and exciting ways," said Jeremy Walls, senior vice president, chief revenue officer of Miami Dolphins and Hard Rock Stadium.
You'll be noticing a lot more branding presence in stadium events. The relationship between the brands will upgrade the experience for future and current Lexus owners in the newly named Lexus North Sideline Club, designed by the award-winning Rockwell Group. You'll find those more comfortable, padded seats between the 30-yard lines on the North side. Access to a private, air-conditioned club room below the seats is certainly a must-do for those humid, sunny gamedays. Members will also receive one complimentary registration for the 2022 DCC to raise funds for cancer research at the Sylvester Comprehensive Cancer Center, the University of Miami Health System's Uhealth center, which is also the largest known philanthropic pledge in sports. The team has promised 75 million to the cause.
With the NFL kicking off the season last week, it's important for BAG employees to note that we will have the opportunity to purchase tickets at a 30% discounted rate! To purchase tickets just visit this link and follow the instructions. Go Fins!