Making a Difference in the Community, One Delivery at a Time
St. John Neumann Catholic School (SJNCS) hosted their third annual Swine & Dine Lechon Cookoff at their school grounds on Saturday, October 15th, 2022. This event attracted pit masters from all across Miami to showcase their skills in the lechon competition. Over 20 teams competed and more than 1,500 visitors got to sample delicious pork dishes from these teams and other vendors.
While sampling their yummy bites, visitors enjoyed live music from Orlando Mendez and The Orlando Band, a previous contestant from NBC's The Voice. There were also activities for everyone including a kid's zone for the younger visitors and a shopping Bazaar located inside the school building for those who needed a break from the sun.
Bean Automotive Group was proud to sponsor this event as proceeds benefited SJNCS and the amazing community outreach volunteer work they do. From helping the homeless, to food drives, to hosting events that bring people together, SJNCS has made an impact in their backyard and Bean Automotive Group's #AllHeart community initiative closely aligns with them.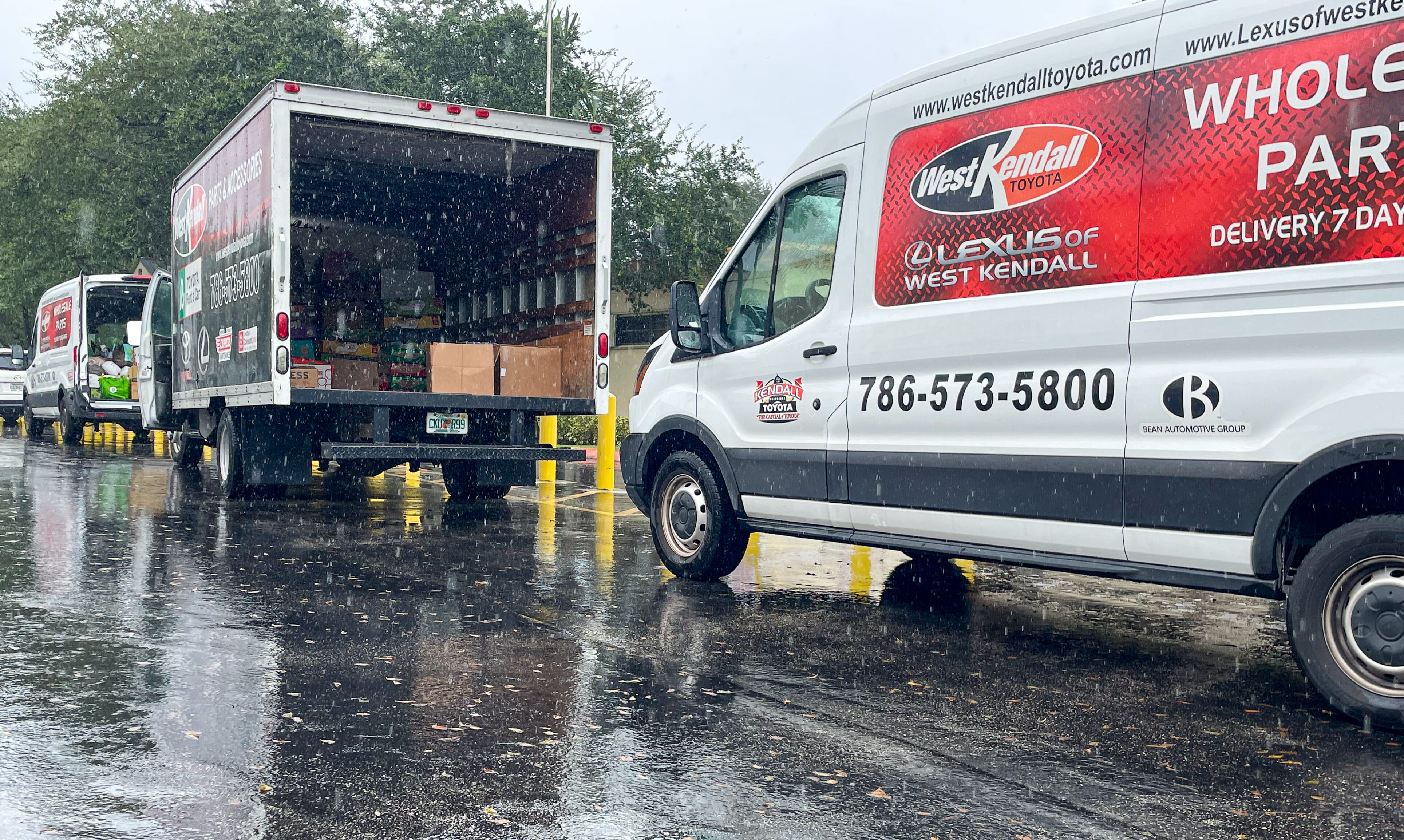 Throughout the week, SJNCS collects donations and prepares meals to take to various local organizations including Miami Rescue Mission, Lotus House, Homeless Ministry, and The Missionaries of Charity of Mother Teresa. With so many donations collected every day, volunteers need help with transporting all of it to these various organizations, and that's where Bean Automotive Group comes in. Bean Automotive Group Corporate Ambassador Joaquin Azar along with volunteers from the company provide the much-needed extra manpower and transportation assistance to get all these donations to people in need. They collectively fill up large dealership parts trucks with the donations and deliver them to the organizations. "We've been serving the homeless for two and a half years," said Azar. "We were one of the only groups allowed to serve during the height of the pandemic, sometimes making two trips in one day. This was so important to us because if we didn't go, they couldn't eat."
SJNCS and Bean Automotive Group have made over 70 trips to these organizations, delivering vital supplies and food to the homeless. As a company who focuses on the community, Bean Automotive Group is grateful to work with SJNCS and help those struggling in Miami. Whether it's sponsoring an event like the Swine & Dine Lechon Cookoff or volunteering on the weekends to help feed those less fortunate, the Bean Automotive Group gives it all they have (and then a little more) to the community.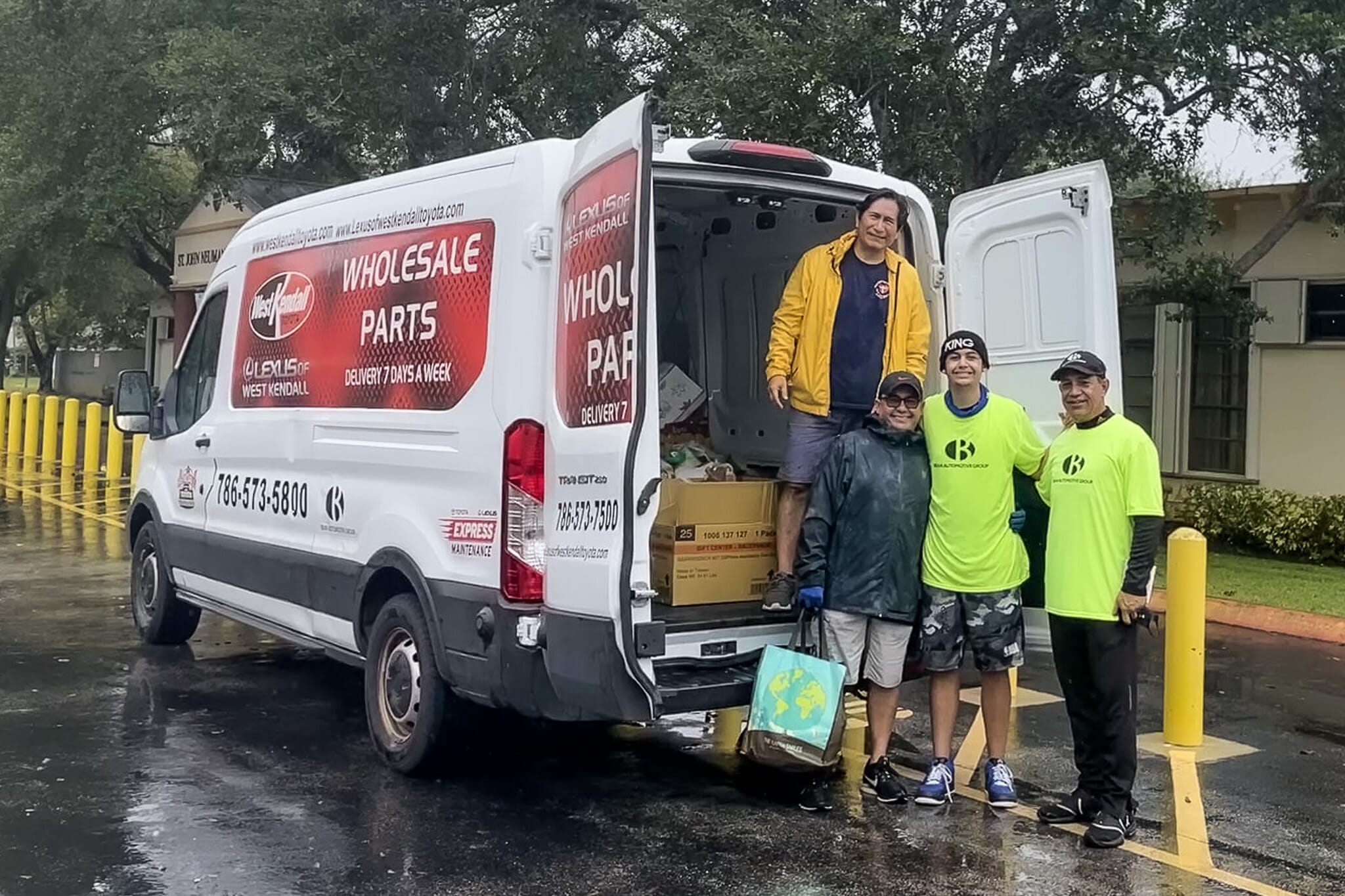 About Bean Automotive Group
Since 1969, Bean Automotive Group has been committed to serving its customers as the leading auto dealer in South Florida.  A customer-centric focus differentiates them in the industry, providing car shoppers with a simplified buying process. Treating associates and employees with the utmost ethical standards, Dealer Principal Lori Bean is recognized as one of the industry's top women leaders.  The group serves its 700 associates through fitness and wellness programs, earning it the title as South Florida's Healthiest Employer. Above and beyond, Bean Automotive Group gives back to its community through volunteer hours and corporate contributions to Live Like Bella® Childhood Cancer, Habitat for Humanity and Miami-Dade County Public Schools, among others. For a full list of charitable partners please visit www.beanauto.com/community. Visit Bean Automotive Group's sales and service locations at Kendall Toyota, West Kendall Toyota, Lexus of Kendall, and Lexus of West Kendall.  For more information contact 305-KENDALL or visit www.beanauto.com.