Through Shelter, Bean Empowers!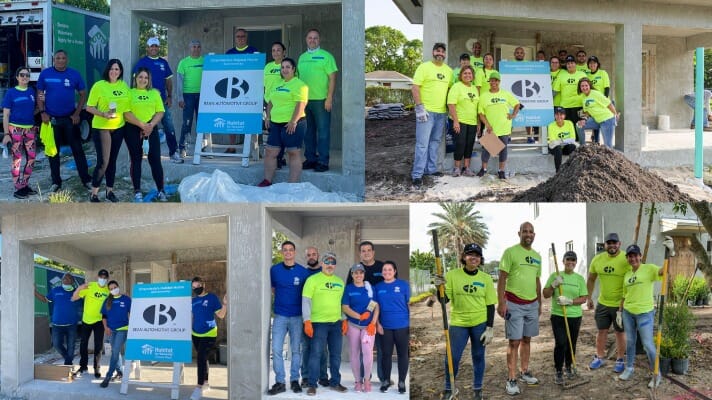 Giving "all heart" means exactly that when it comes to the Bean Automotive Group. Some of our associates kicked off this month by extending a helping hand to the local community. As supporters for the fourth year, we were in our natural habitat.
You may already know of a little non-profit called Habitat for Humanity. Actually, it's pretty huge and nationally recognized for helping build homes for families in need all around the world! It's our fourth year as a proud sponsor and after spending a year scarce of team projects due to the pandemic, we'd say it's the best home we've helped build yet!
Habitat for Humanity plays a critical role in creating affordable housing for local communities. This year, we had the pleasure to build Channteria's home. On our last day as volunteers, we had the pleasure of meeting the vibrant and gracious personality she is. Our team from the HR department asked what she would be cooking in her new home, set to be finished sometime late November.
"Definitely something for the soul like fried chicken, collard greens and mac and cheese," she said with a warm smile. She thanked the entire team as she inspected several parts of her soon-to-be home. Channteria is a single full-time working mother of two.
"I can't wait till my kids see this. Thank you all so much. If it's ready for Thanksgiving, you know where you'll be eating," she said. Our volunteers listened intently to the proud homeowner. Huddled together in the sweat and grime of landscaping day, seeing Channteria's excitement made the morning all the more victorious and so worth it!