Tune-Up Your Health is Back On!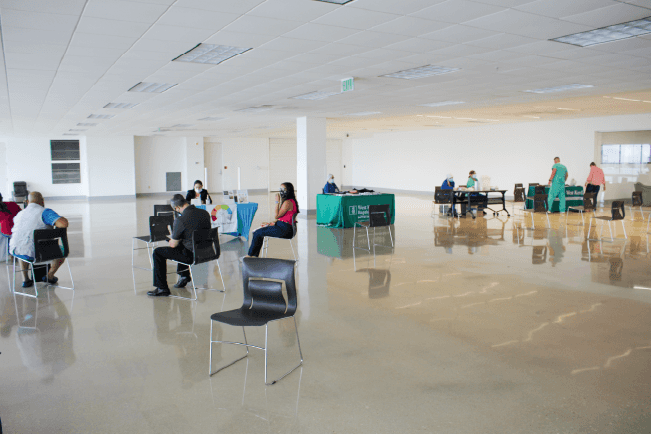 What is Tune-Up Your Health?
Tune Up Your Health is an initiative with the goal to better care for our associates by providing company events that support physical, mental, and financial wellness. It is a wonderful program that has encouraged many of our associates to live better. One of the main reasons why this program has come to fruition is simply because our human resources department along with upper management and Lori Bean herself, care about the associates.
However, due to COVID-19 many of our events were postponed in order to protect the safety and well-being of our associates.
To help carry on our program, our human resources department has worked diligently to continue providing the same resources in a safe way. Integrating more online webinars and for the first time since COVID-19, we had our first successful in person Biometrics Screening. Following all the CDC guidelines all employees who attended, had set appointment times to avoid large crowds and to maintain social distancing rules. Employees who attended were able to get screenings of their blood pressure, cholesterol, and body mass index. We also had preventative flu vaccines and an antioxidant screening. In total we had over 200 employees attend. The Biometrics Screenings is a key component of our Tune-Up Your Health program because it is an easy way to help employees keep track of their health. As our company continues to adapt to the new norms, we are optimistic that our Tune-Up Your Health initiative will continue to move forward.