Volunteering Never Stops at Bean Automotive Group.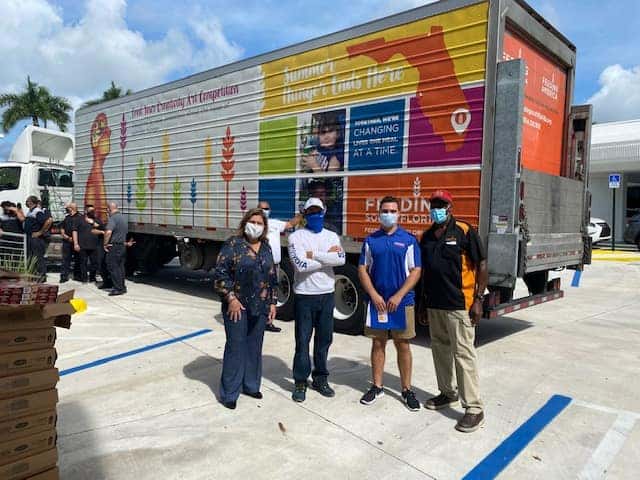 At Bean Automotive Group, we are constantly looking for new ways to help our local community. A few months ago we decided to volunteer with Feeding South Florida and the Miami Rescue Mission, helping these organizations transport food to those who need it the most. These non-profit organizations are constantly looking for volunteers who are willing to help. Due to the increase of needs, the demand for volunteers has increased as well.
Feeding South Florida is the largest food bank serving Palm Beach, Broward, Miami-Dade, and Monroe Counties. Their mission is to end hunger in South Florida, especially during these
unprecedented times. Feeding South Florida responds to every emergency in the community and their help is critical to the community. With volunteers like Bean Automotive Group, FSF is able to schedule drive-thru meal distributions all over Miami-Dade.
Along with helping Feeding South Florida, Bean Automotive Group also volunteers with the Miami Rescue Mission. This outreach center is changing the lives of homeless men, women, and children. The center provides food, shelter, substance abuse treatment, education, computer literacy, job placement, healthcare, and much more. In charge of helping and volunteering with these organization is Joaquin Azar, Bean Automotive Group Corporate Ambassador. "As Muhammad Ali once said, service to others is the rent you pay for your room here on earth."