Bean Automotive Group joins the Bella Believers for the 5th time in this year's Superhero 5k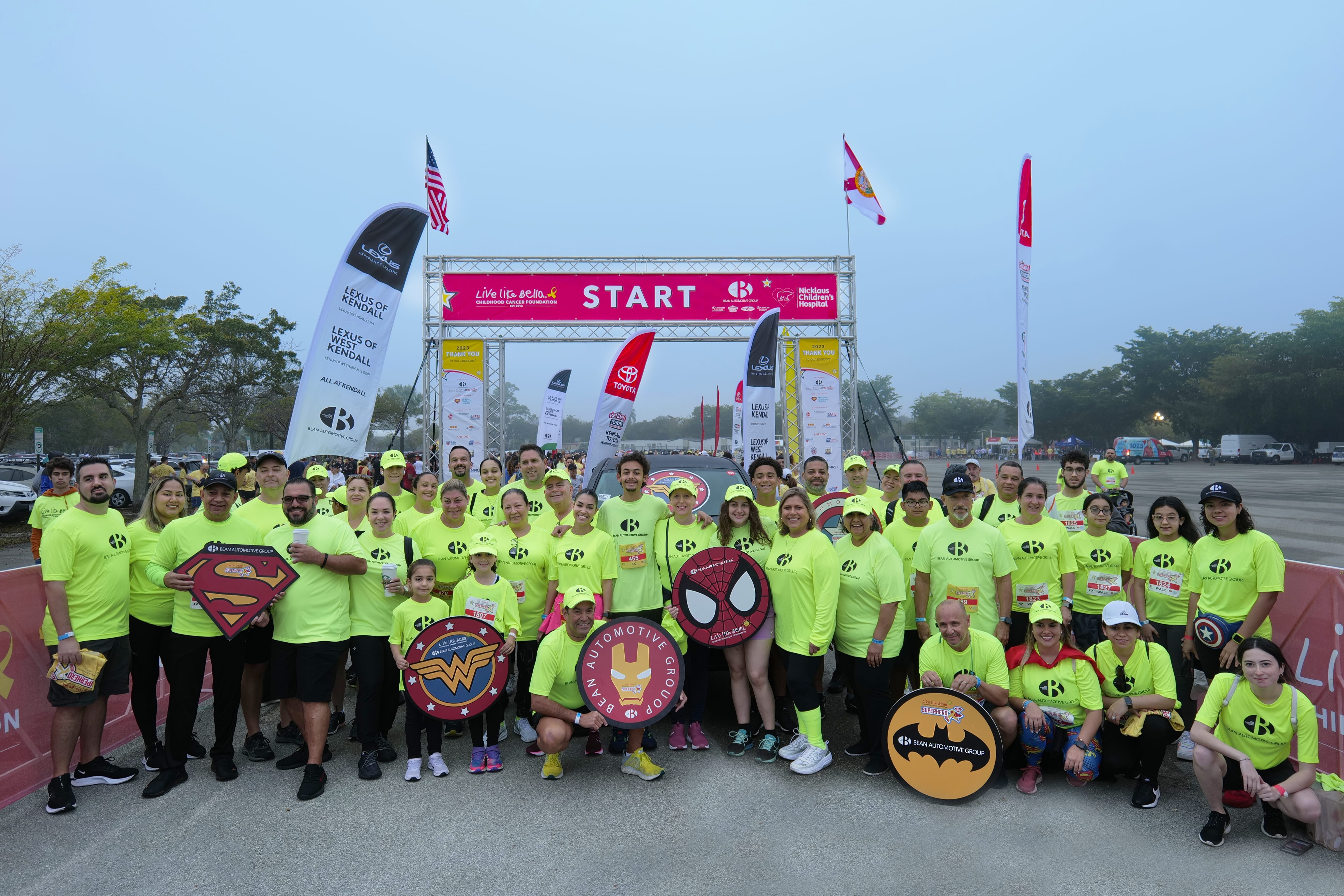 The Bean Team is ready to race in the 2023 Bean Automotive Group Live Like Bella Superhero 5k
Superheroes across the city and beyond gathered for the 2023 Bean Automotive Group Live Like Bella Superhero 5k presented by Nicklaus Children's Hospital at Zoo Miami. Although the morning was dark and foggy, the smiles and outfits were brighter than ever this year!
Over 1,500 Bella Believers raised awareness and funds for children battling cancer and had some fun while doing it. Racers put on their running shoes, best superhero fits, and hit the pavement in and around Zoo Miami. The track went straight through the zoo so racers were able to see some animals along the way. After the race, participants enjoyed some snacks and goodies at the family festival and enjoyed a fun-filled day at the zoo.
As a community-focused company, Bean Automotive Group is proud to support Live Like Bella and their mission to make childhood cancer a curable and treatable disease, all while helping families currently dealing with the disease.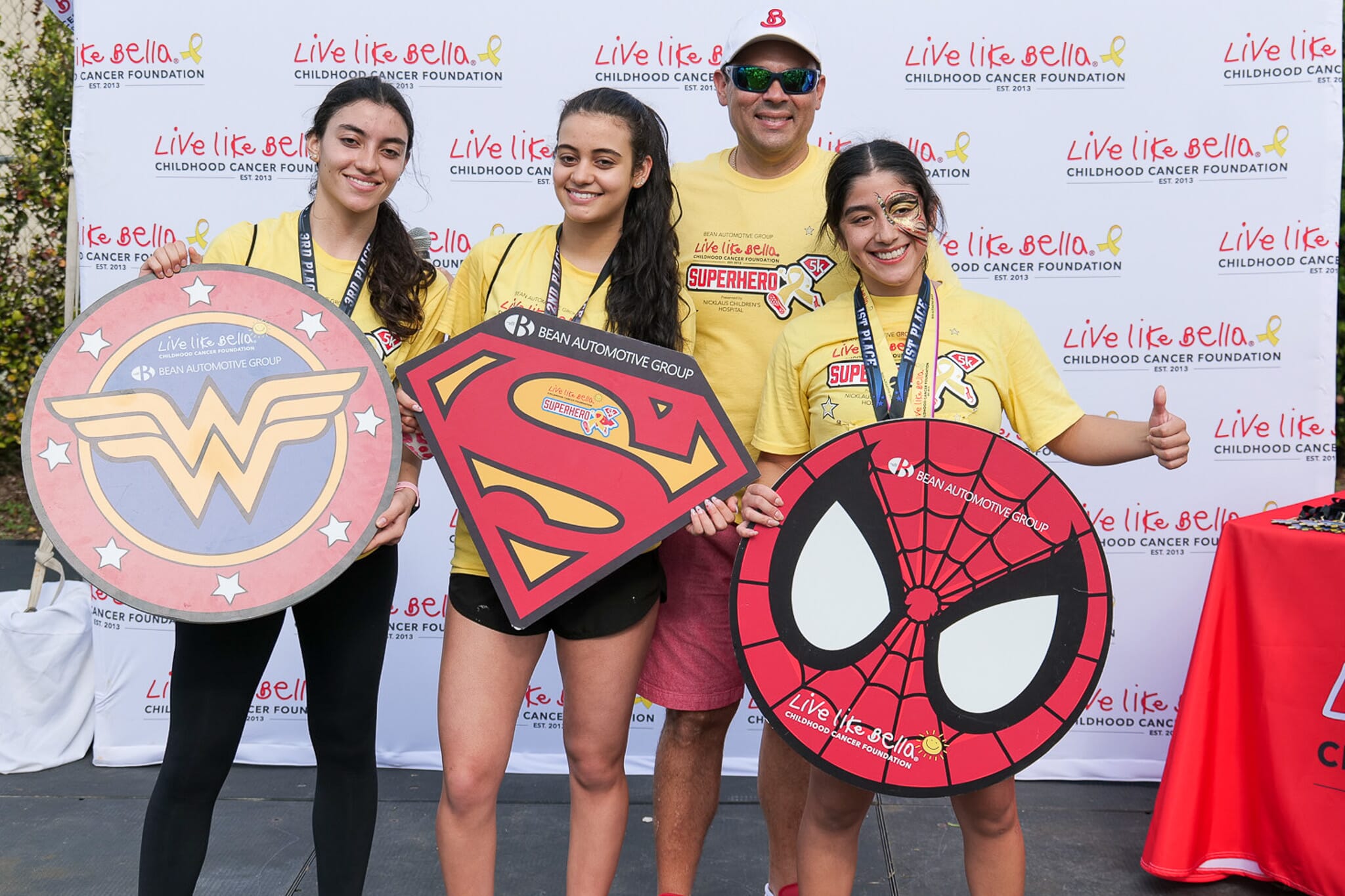 Live Like Bella Chairman and Bella's dad, Raymond Rodriguez-Torres, poses with winners of the race
The Superhero 5k is an important part of this fight and not only is it a great and fun way to bring awareness and raise funds, it also brings the local community together. Bean Automotive Group's vision is to be the leading automotive group within the industry, serving their customers, associates, and most importantly, the community.
This is the 5th time Bean Automotive Group has partnered with Live Like Bella for the Superhero 5k and this one was extra special as Live Like Bella turns 10 this year.
Over the past 10 years, Live Like Bella has helped thousands of families across Miami, the US, and the world. They've also funded 45 clinical trials, a milestone for children battling cancer.
Cancer remains the number one cause of death by disease for children in America, and with great organizations like Live Like Bella, there is hope for a brighter future for children who are battling this disease.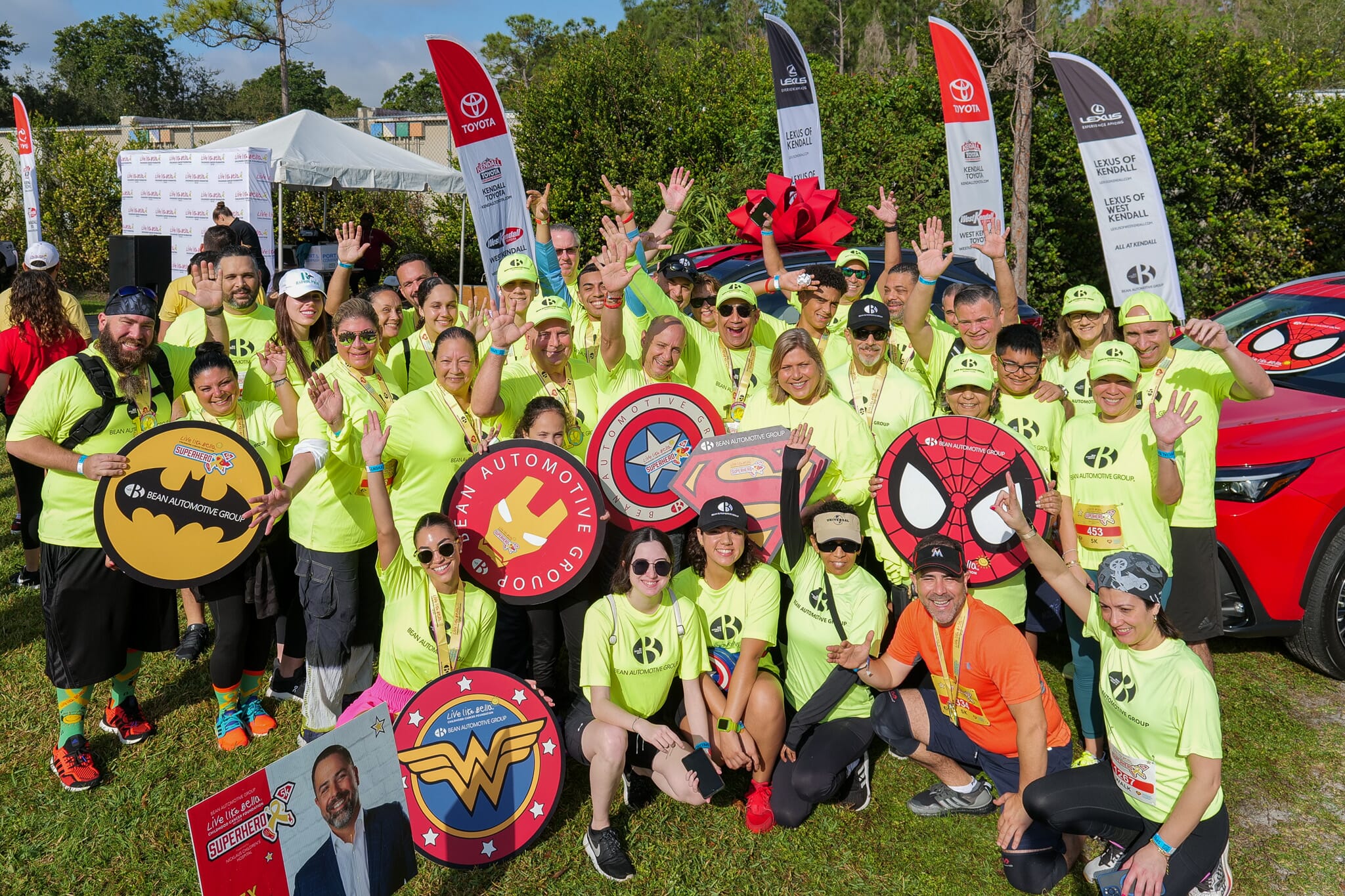 About Bean Automotive Group
Since 1969, Bean Automotive Group has been committed to serving its customers as the leading auto dealer in South Florida.  A customer-centric focus differentiates them in the industry, providing car shoppers with a simplified buying process. Treating associates and employees with the utmost ethical standards, Dealer Principal Lori Bean is recognized as one of the industry's top women leaders.  The group serves its 700 associates through fitness and wellness programs, earning it the title as South Florida's Healthiest Employer. Above and beyond, Bean Automotive Group gives back to its community through volunteer hours and corporate contributions to Live Like Bella® Childhood Cancer, Habitat for Humanity and Miami-Dade County Public Schools, among others. Visit Bean Automotive Group's sales and service locations at Kendall Toyota, West Kendall Toyota, Lexus of Kendall, and Lexus of West Kendall.  For more information contact 305-KENDALL or visit www.beanauto.com.